A peek inside the Sophia Bus during Expedition NEXT!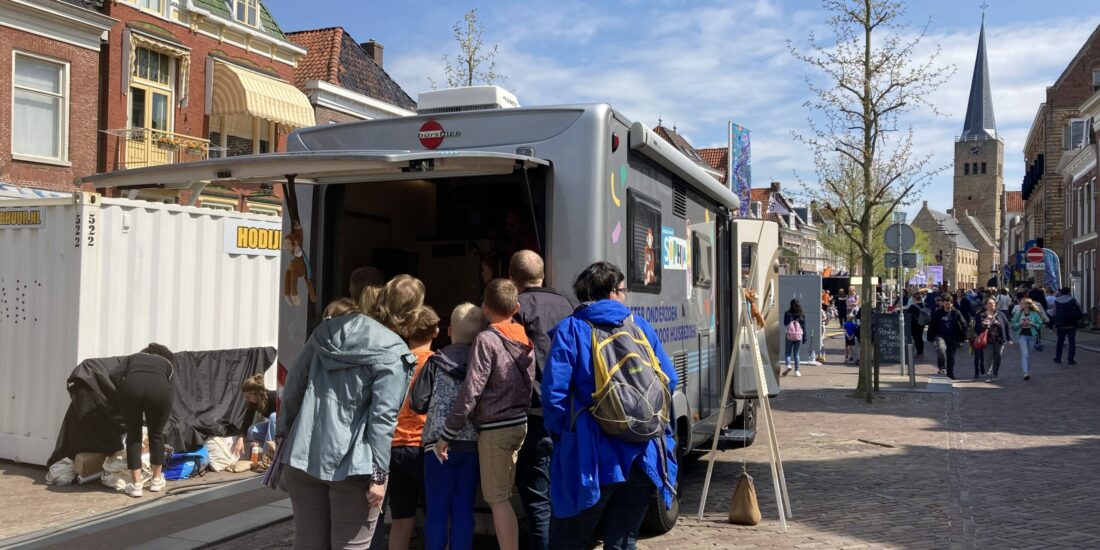 On Friday May 6, we took our Sophia Bus to Expeditie NEXT, the national science festival for children, organized by the National Science Day.
The festival was completely sold out and more than 5000 children between the ages of 6 and 12 came to Franeker! Many different researchers from all kinds of specialisms were present. The aim was to introduce children to science and arouse their interest.
We were also there with our Sophia Bus, which is also used within the ENCORE expertise center to conduct scientific research at our patients' homes. On the bus, children could do 2 experiments: In the 'eye-tracking experiment' they could follow their own eye movements, and in the 'brain experiment' they could measure how active their brains are. So much fun science made their brains very active, we could see that there was a lot of interest!