Expertise center for DNA repair disorders in the spotlight!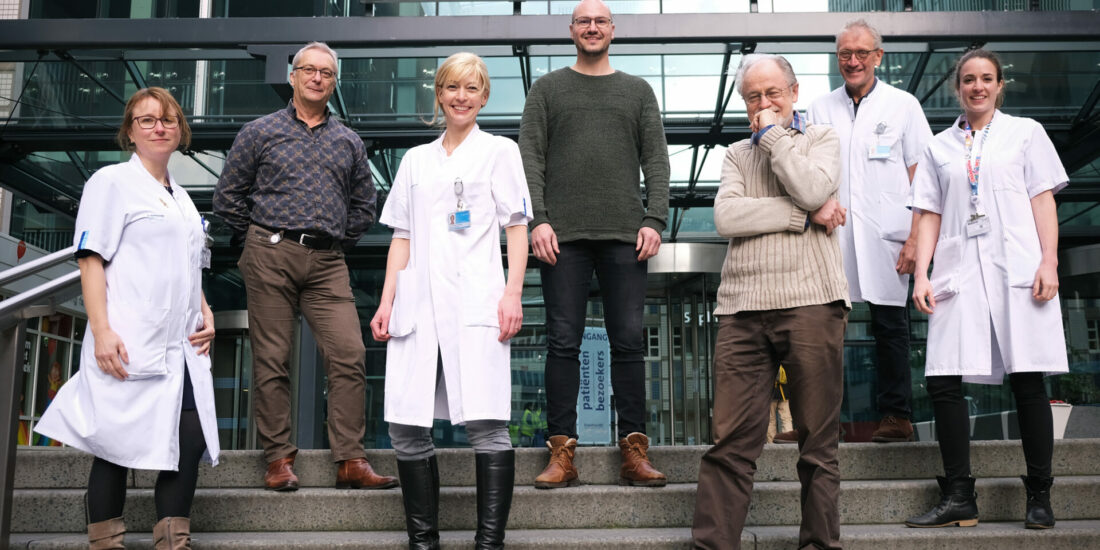 At the end of January, a children's consultation hour was held for the first time in the new DNA repair disorders expertise center.
This expertise center, which is part of ENCORE, is a long-cherished wish of Professor Hoeijmakers, which has now finally come true! 'We have been conducting fundamental research into DNA repair in Rotterdam for a long time. Now we can translate our discoveries from research with cells and mice into the specialist care for patients with these rare diseases." To start with, the center focuses on patients with xeroderma pigmentosum (XP), Cocakyne syndrome (CS) and trichothiodystrophy (TTD). . The whole team is very excited to start and hopes to be able to do a lot for the patients.
Read (read more here an extensive article by Amazing Erasmus MC about the new expertise center (only in Dutch).