UNIEK study started! – Participants wanted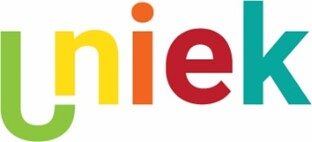 The UNIEK study started in April 2023. Within this study, we are researching people who have been found to have a rare genetic variant and who have been diagnosed with an autism spectrum disorder (ASD).
In the UNIEK study we collect as much data as possible from the participants and we try to discover how the changes in the DNA are related to behavioral manifestations of ASD. A UNIEK visit takes approximately 1.5 hours and can take place at the Erasmus MC Sophia children's hospital or in the Sophia bus, our mobile research bus, at a location selected by the participant. During a visit, we take a 3D photo of the face, take blood samples, perform a number of computer tasks while measuring visual attention and brain activity, and measure eye reflexes using a smartphone.
We are looking for participants! To be able to participate in UNIEK, the participant must have 1) a rare genetic variant found and 2) a (strong suspicion of) autism spectrum disorder. More information about UNIEK can be found on our website. If you have any questions, please send an email to: uniek@erasmusmc.nl.